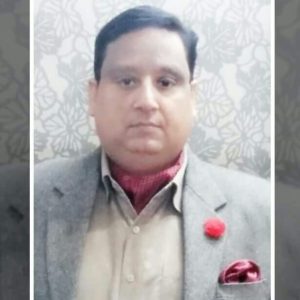 Having started clinic since 19 years, Dr Punit Middha, a winner of Indian Icon Award 2019 for Healthcare Excellence in Homoeopathy, has an excellent reputation of humor, easy accessibility and has a patient-friendly AND NON-PROUDY behavior. He is easily accessible to all his patients,irrespective of their social or financial status. He believes that a doctor's smile and assurance is half the cure of his patient.
He has a good reputation of guiding his patients properly in non-greedy way and he keeps patients benefit and ease above all the other factors. He is available 24*7 to his patients on a single phone number and a single call unlike other doctors. He himself picks your phone calls and gives you personalized response.
He has been a lecturer in a homoeopathic medical college and a medical officer in a charitable homoeopathic hospital, but resigned from it to give full time and concentration to his clinic and his patients. He has credit of writing articles in journals of homoeopathy and newspapers,even as a beginner in his CAREER.
His research on stroke conducted in association with C.M.C,a premiere institute of the region has got a special appreciation and praise from G08 (top 8 universities of Australia). He is a wellness consultant of an online website based in Lucknow as well. He has delivered speeches on how to manage various diseases without medicine even in the CMEs of allopathic doctors.
He believes that love and care affects our health, quality and length of life more than diet,smoking, exercise, stress, genetics, drugs or even surgery. He has a reputation of treating various so called incurable diseases but still knows his limits and does not give false assurances or claims high if prognosis is bad.
He does not claim to put scrambled eggs back into the eggshell,thus, saving his patients' valuable time, energy and hence life. His qualities of hard work,professional commitment and attitude to help his patients even at odd hours are worth mentioning here.
---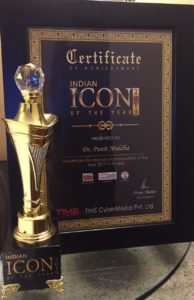 Recent achievements –
The most trusted Multispeciality Homoeopathic centre of the year (Punjab)
Best Homoeopathic Doctor for Most Genuine Advice in Punjab
Indian Icon Award for Healthcare Excellence in Homoeopathy
Global Icon Award for Excellence in Homoeopathy for Patient Care in Punjab
India Icon Award for Distinguished Services in Homoeopathy
South Asia Pacific Healthcare Award for Most Innovative Homoeopathic Doctor
Leadership Excellence Award